Long bay to Okura river
Motivation
At the river's entrance, the water is semi-transparent and you can see under-water plants and marine life. It's quite worth visiting!
The long bay itself is a good place to practice sea kayaking for a beginner. You can paddle along the wide beach for an hour or so, and you're still just a swim away from the shore. Quite safe for beginners. Also the water is shallow near the beach.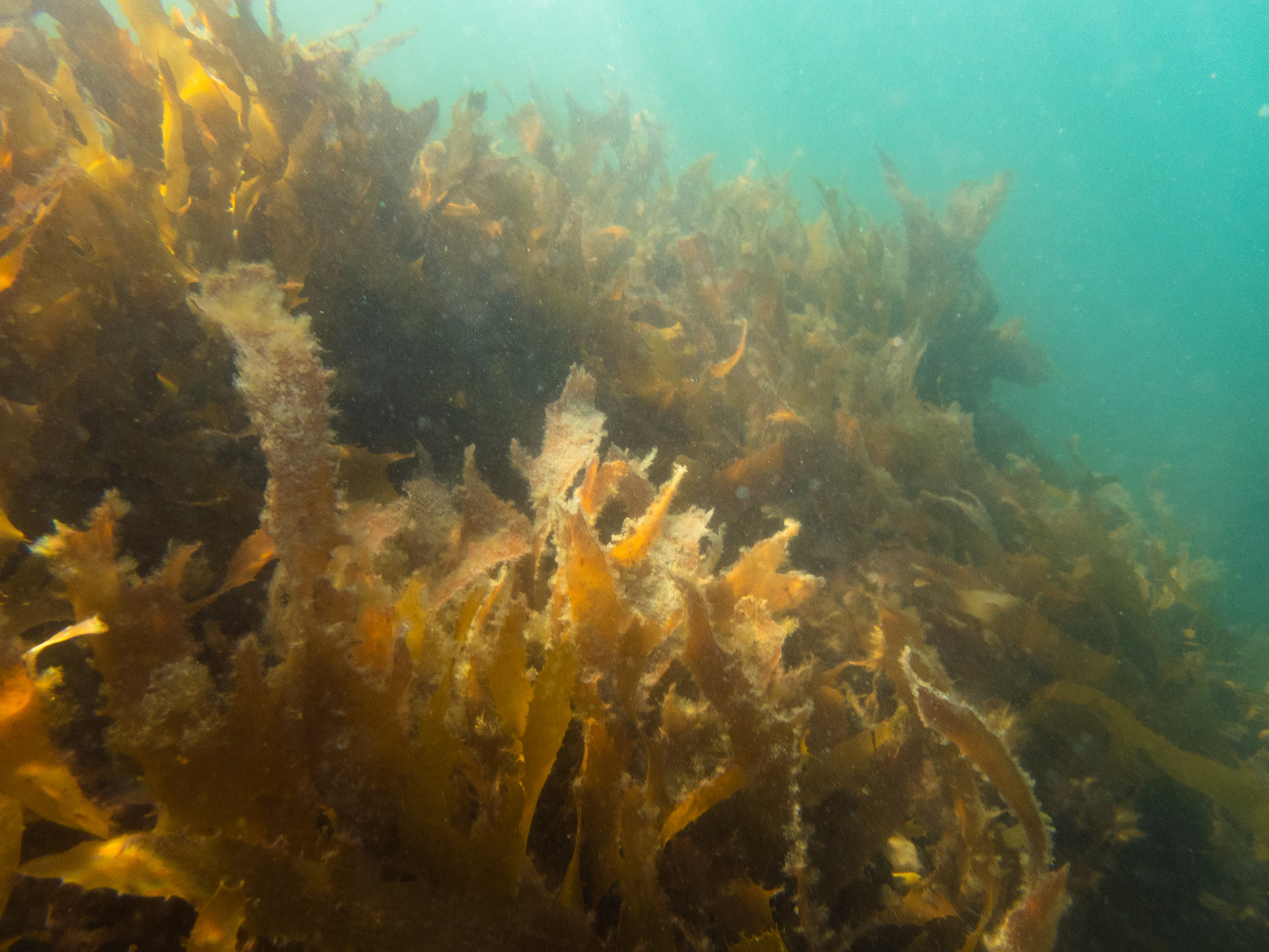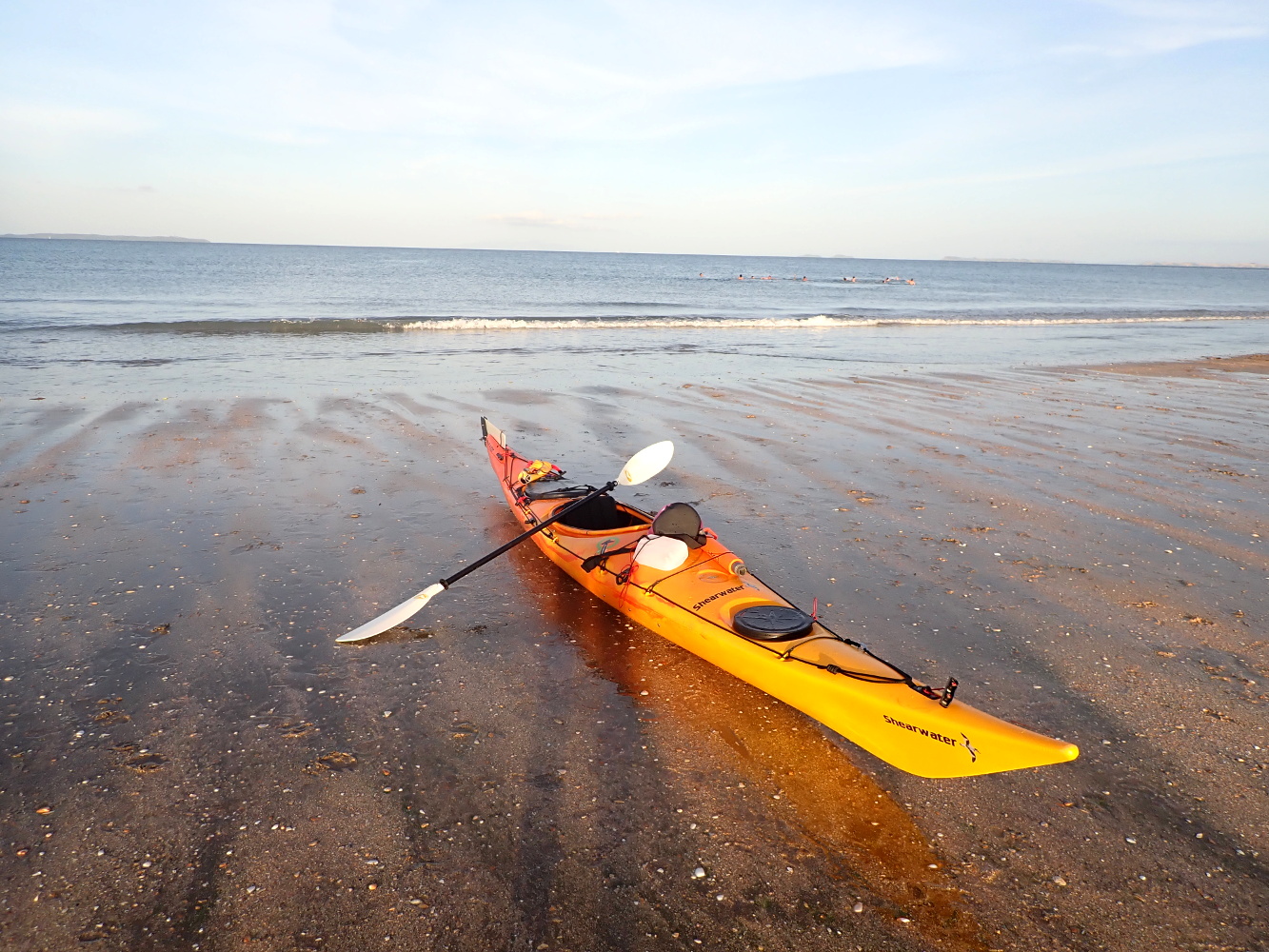 Car Park
Drive to Long Bay Regional Park. All the car parks inside the park have the best access to the beach. Note that I don't mean the one before the gate (bridge). There's a long way from there to the beach!
If you want to shorten your paddling time, park at the parking far north.
Route
Note your lunching point! Turn back and memorize some notable objects. You will have a hard time finding where you lunched (where was your car park) in the long beach when your coming back!
Follow the beach to the north. After the Piripiri point (the big cliff), you'll arrive at the entrance of the river.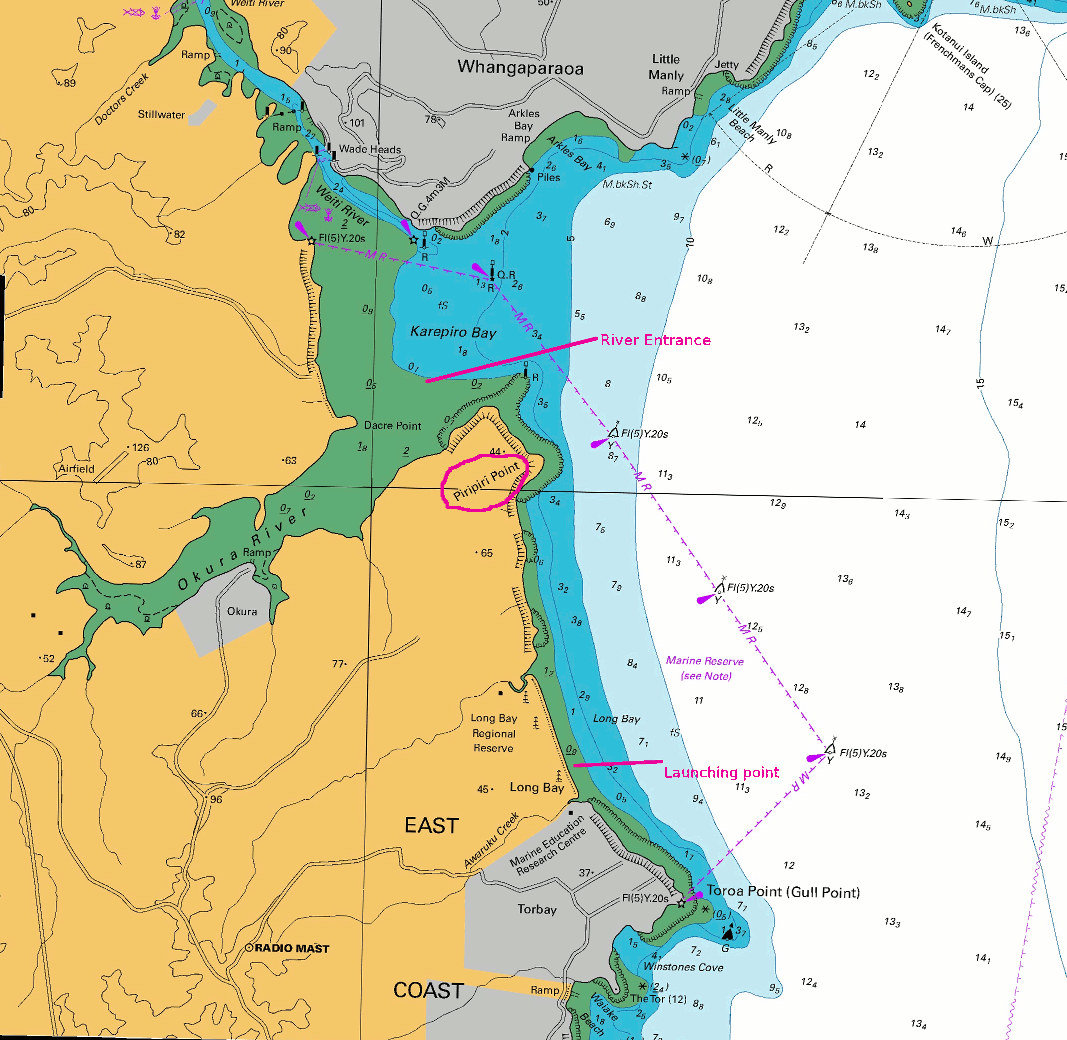 Hazards
There are rocks under and above water near the Piripiri point and on the river. It causes some waves. It's not a hazard in good days, just something to note.
Chart
You can download the Long Bay chart from LINZ website.