Places to Practice in North Shore, Auckland
There are times you just want to go practice your skills. Or maybe you have a few hours in the afternoon and want to enjoy a relaxing paddling. North Shore is a great place to live as a sea kayaker! Here are few places in Auckland North Shore that are sheltered from the wind.
Little Shoal Bay
It's a beautiful bay. You can just paddle in the bay and enjoy the view of Harbour Bridge. You can continue to the west to some beautiful beaches there. For example, Kendall Bay Beach is a nice beach which is not very popular. Usually, you're the only one there! You can also visit Watchman Island. Just be careful crossing the ferries line.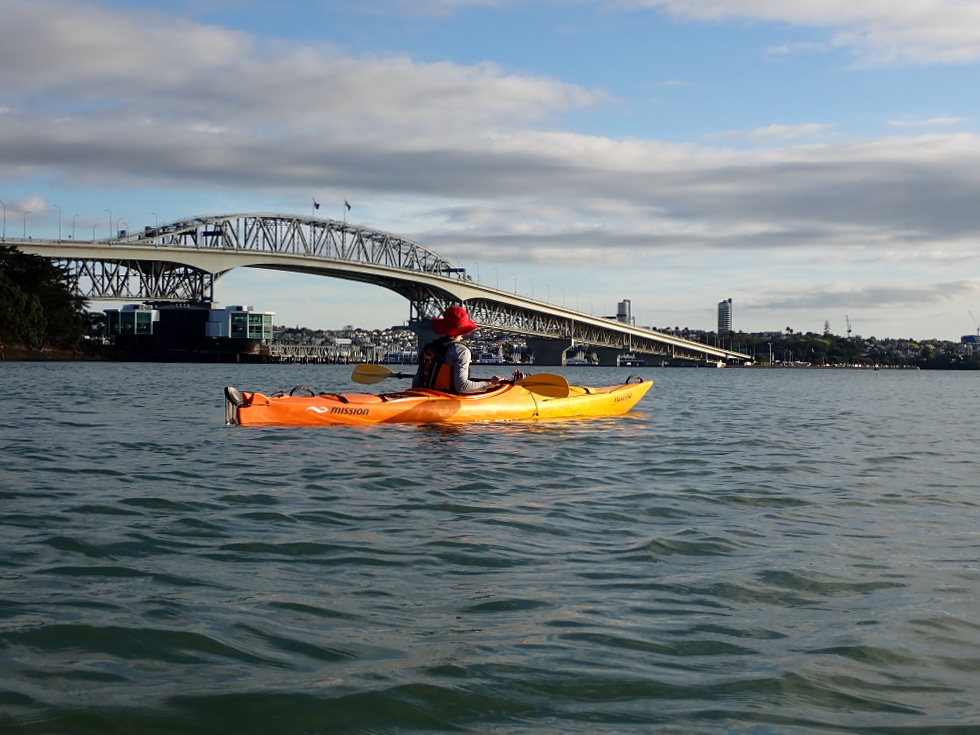 View of Harbour Bridge from the Little Shoal Bay
Plan with the Tides
All the beaches in Auckland Harbour West are muddy at low tide. Plan to be there around high tide. One hour each side of the high tide is ideal. Two hours work as well if you don't mind carrying your kayak in the mud for a few meters.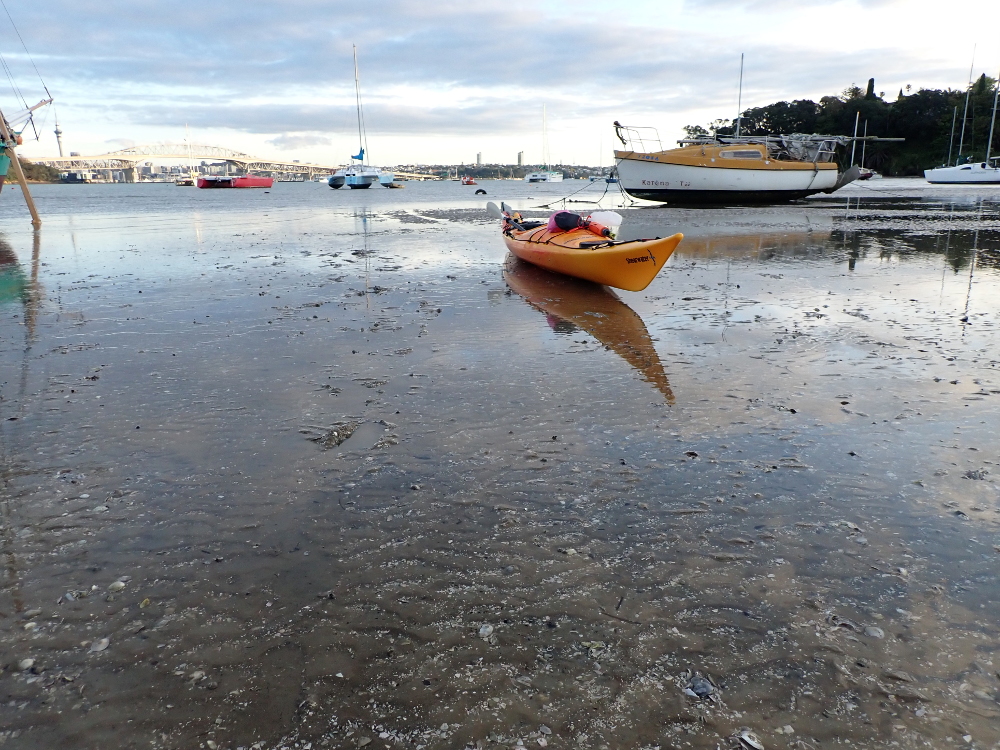 If you don't want to stuck in the mud, plan ahead!
Hazards
Other boats: It's a popular sailing area. The Birkenhead Yacht club is located next to the Little Shoal Bay, and there are few others in the area. Also, Birkenhead and Beach Haven ferries are passing here.
There's a tide stream near the Kendal bay if you're heading that way. The chart marked it. Be careful around that area.
Also, it's "defence area" just passed the Kendal bay. I'm not sure about the rules. Just don't enter the area. It marked in the chart.
Chart
You can download the chart of the Auckland Harbour West from the LINZ website.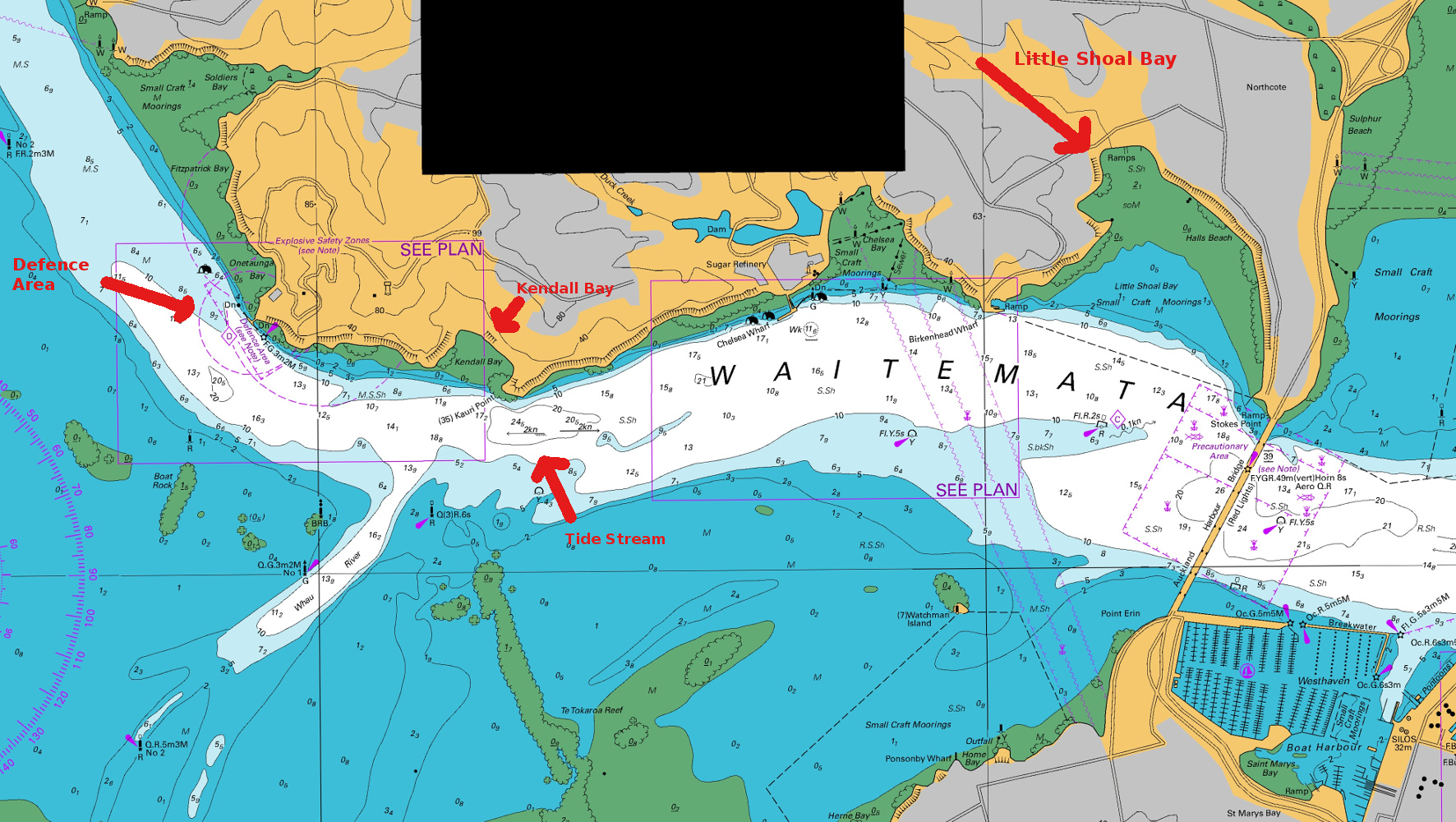 Lake Pupuke
It's my favourite place on a windy day. The lake is small enough that wind can only create small waves. But it's big enough for a good paddling exercise. It's a very popular place in the area and you will see different types of vessels on the water.
You can see beautiful birds in and around the lake. Just paddle gently around them and don't go too close. Especially in the breeding season.
Car park
There are two places you can park your car, and launch your boat. Car park in the Sylvan park is just next to the ramp. However, it's usually full or nearly full. I personally prefer the car park in the Henderson park. You need to carry your boat down and up a small hill though. There's a nice wooden ramp you can use to launch your kayak.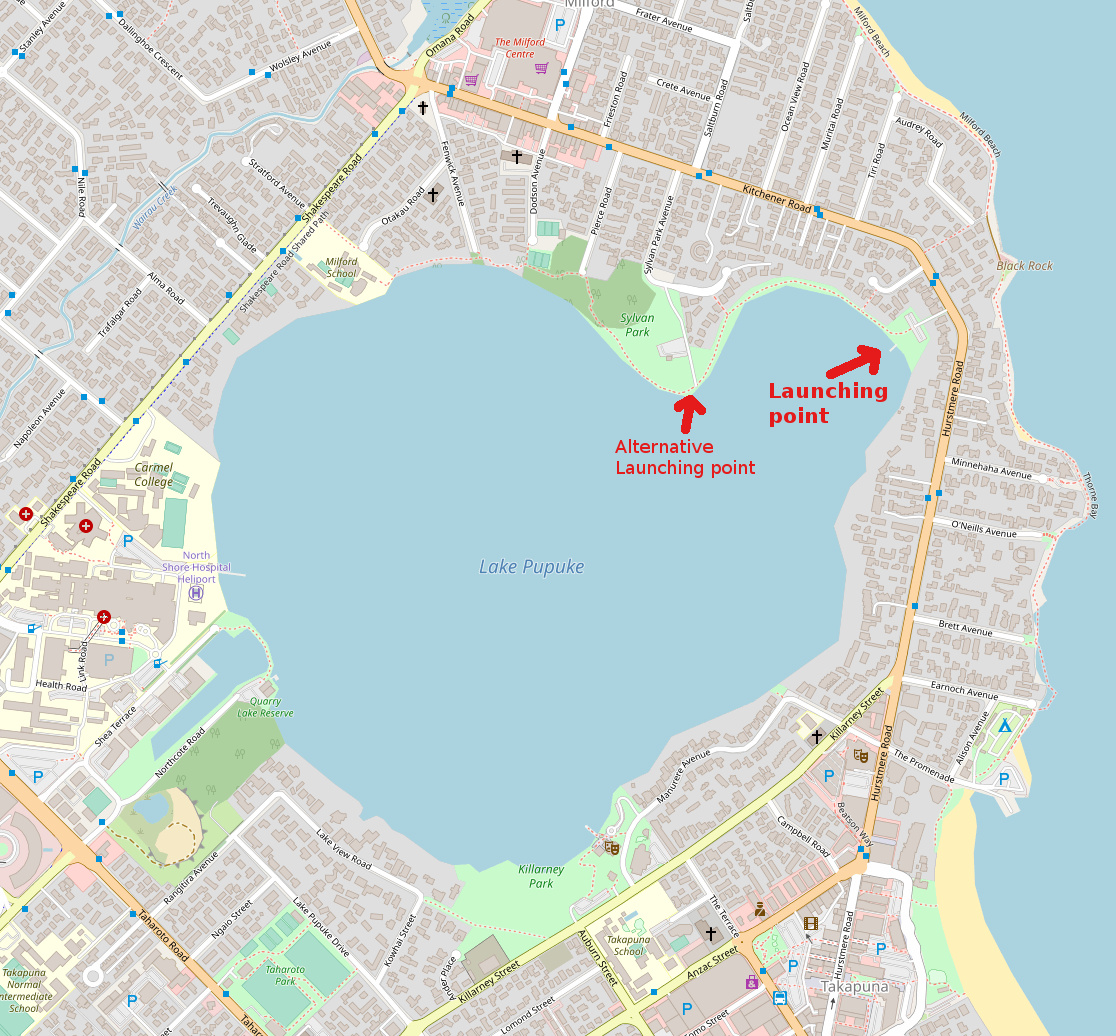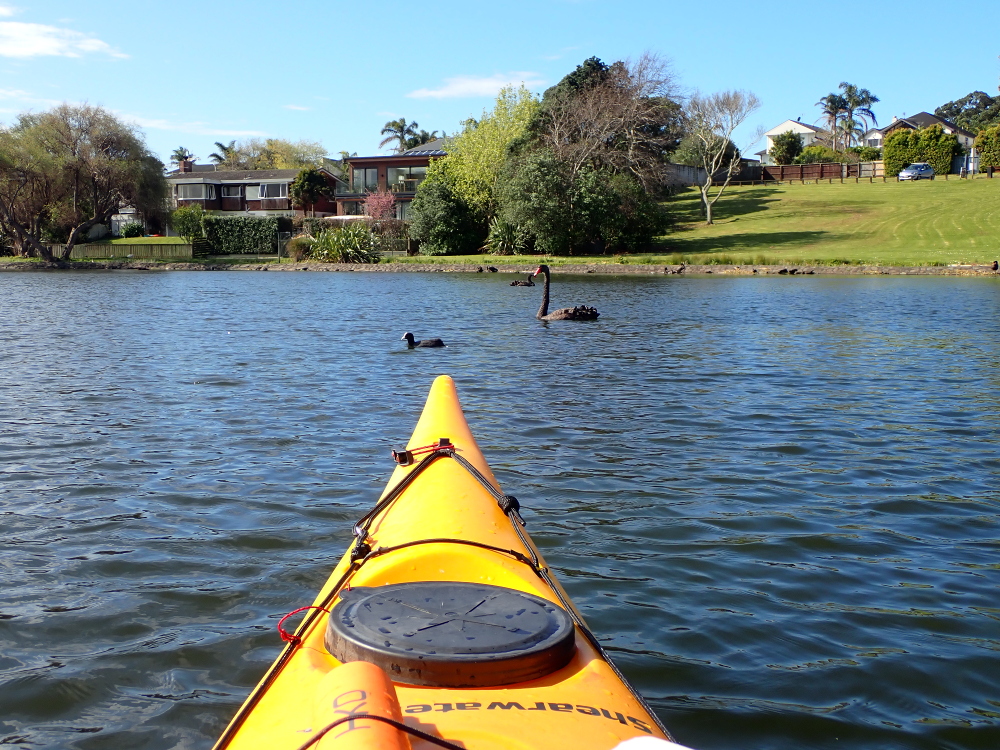 Black swans in the lake. You can see my car on upper right corner. You need to carry the boat down that hill.
Hazards
There's really no hazards in the lake. Just be mindful about other lake users.