Beach Haven and Herald Island
Beach Haven is a great beach to start exploring this beautiful area. Just next to it is a calm river which is surrounded by beautiful bush. To the south there are few bays and beaches you can visit. To the north, pass the Upper Harbour Bridge, there's Herald Island.
Most of the shore of the island is private lands. There's no place to land or launch except for two concrete boat ramps. However, there's a hidden beach there!
Plan around high tide. Beach Haven is muddy at low tide and impossible to launch from. It's true about almost all the beaches in Waitemata Harbour.
Paddle north. Pass under the Upper Harbour bridge. Continue to the north (look for the large number of boats anchored!). Just as you go around the island, look carefully at the shore. There are two small beaches you can land on. The one I'm talking about is marked by a big pine tree.
The exact GPS coordinations of the hidden beach is 36°46′29.73″S 174°39′35.52″E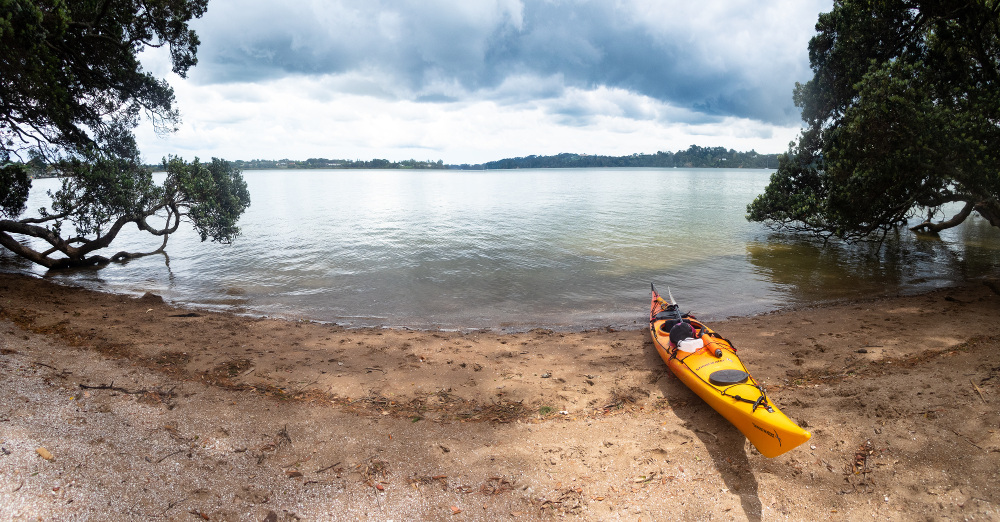 The hidden beach at Herald Island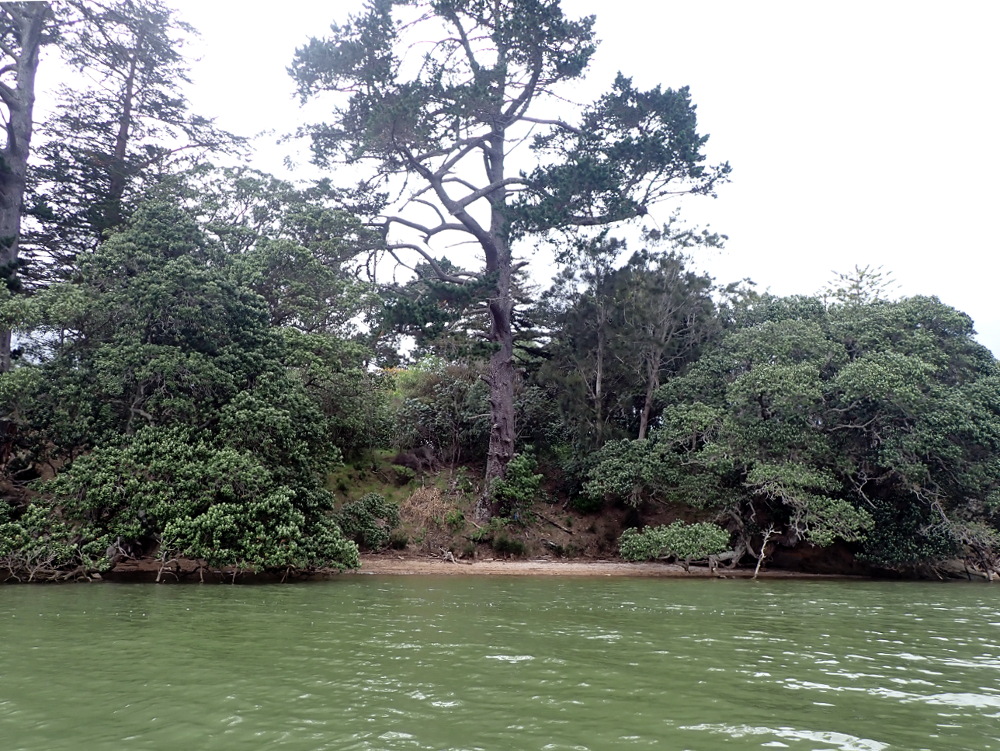 Look for the big pine tree to find the hidden beach
The journey is about one nautical mile. You can paddle it in about 30 to 40 minutes. To add more challenge, you can either start from Little Shoal Bay or continue to the north, to the Riverhead.
This hidden beach is also mentioned by this great guide by Auckland Canoe Club.
Hazards
The main hazard is the boat traffic. There's a ferry coming from Auckland to Beach Haven. Also, it's a popular area for cruises. Take extra care near the end of the year when many companies and groups hire cruises. There are some jetskies and personal motor boats.
When passing underneath the bridge, I recommend staying at the west side. Boats will pass from the east. Marked on the chart by two red and green bouys. Also try to paddle close to the shore where no boats pass. However, be careful not to hit a fisherman's thread! It will make them really angry!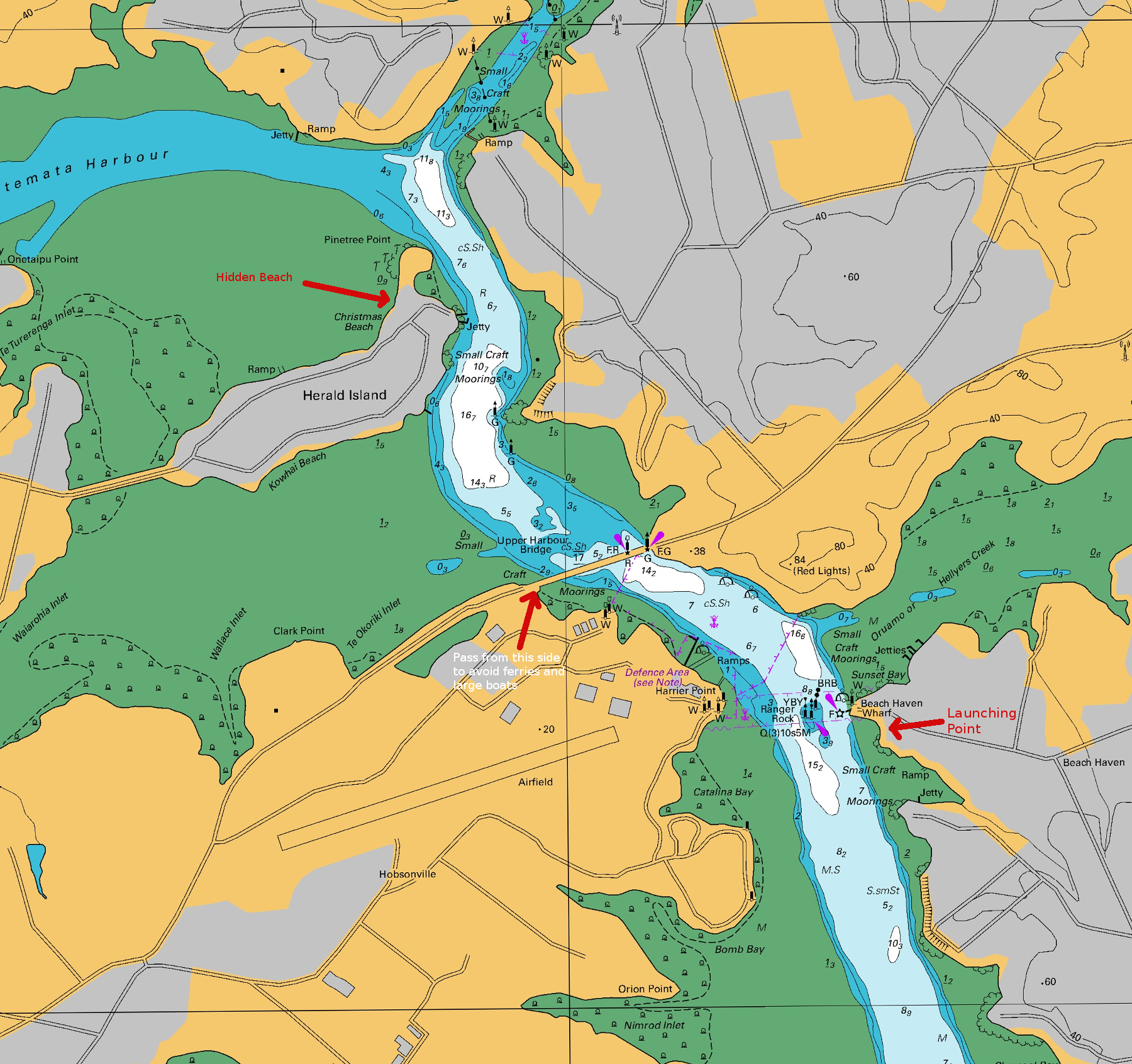 Chart
You can download the chart of the Auckland Harbour West from the LINZ website.